Safeguard Your Business with Video Surveillance, Access Control, and More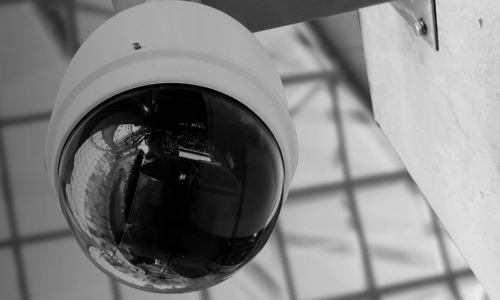 When it comes to the security of your business, how safe is too safe? Are you satisfied with off-the-shelf residential locks? Are you okay with dummy cameras that only deliver the appearance of protection? Or do you want something more? If you're looking to actually, measurably safeguard your business against vandalism, intruders, and more, you'll want to look into video surveillance, access control, and other security solutions offered by Lock Master Security. With years of experience and a highly trained, capable team of technicians, we can work with you to protect your business, your products, and your employees.
Video surveillance
When you want to keep an eye on your business from afar — or from inside — there's no better solution than cameras. As a way to monitor who enters, leaves, and approaches your property, video surveillance is a proven, time-tested option. Our team can help you select camera models, mounting locations, and monitoring software so that it is easy and convenient to watch over and protect your property.
Access control
If you'd like to control who has access to your building — or different parts of your building — then access control is a great option. With the ability to restrict certain areas, limit access to sensitive rooms, and log all entries and exits, access control can help you better understand — and control — the movements of your employees and visitors.
At Lock Master Security, we're committed to offering the area's best commercial security products and locksmithing services. Whether you're a small, local business or a major, national manufacturing facility, we can work with you to understand and implement the security solutions that you need. So, if you've been looking for better, more economical ways to safeguard your business, reach out to us today to learn how we can help.