Three Top Commercial Security Practices to Keep Your Business Safe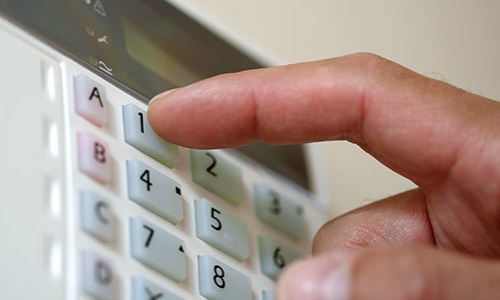 When it comes to keeping your business safe, there are a number of commercial security solutions available. Whether you're looking to restrict access, monitor the premises after hours, or track employee movements, you can rest assured that there's a solution that will work for you. Best of all, when you choose to work with Lock Master Security, you can be confident that every aspect of your security is being handled by trained, knowledgeable professionals. From access control systems to security cameras, we do it all! But, what's the best solution for your business? Let's look at some of the options!
1. Video surveillance
If you're concerned about the security of your property after hours, there's no better solution than video surveillance. As a way to monitor, track, and record activity on your property, the flexibility — and simplicity! — of modern security cameras can't be beat.
2. Access control
Allowing you to keep track of who is entering and exiting your business, access control systems are a great way to ensure that only approved personnel are accessing restricted buildings or areas. Whether you're a major manufacturer, a pharmaceutical company, or anything in between, access control is a proven, reliable solution.
3. Alarm systems
From motion and glass break detection to smoke and heat detection, alarm systems can be built to address your business' specific needs. From ensuring employee safety by detecting the presence of carbon monoxide to alerting you to potential leaks and floods, alarm systems can be customized to address any concerns that you may have.
At Lock Master Security, we are the area's most trusted commercial security company. If you're concerned about the safety and security of your property, we encourage you to browse our site, learn more about the services that we offer, and contact us to discuss how we can help.